The Life of Chuzo Iwata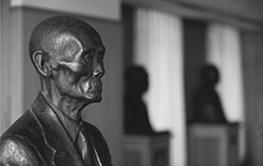 Chuzo Iwata was born in 1875 in Yamaguchi Prefecture. After graduating from Tokyo Imperial University, he became a journalist at a major newspaper, aspiring to become a statesman in the future. The financial situation of his foster family, however, did not allow him to pursue his political ambitions, and he decided instead to develop a career as an attorney. Later in life he would serve as Member of Parliament, Minister of Justice, President of the Japan Federation of Bar Associations, and Chairman of the alumni association Gakushikai. He passed away in 1966.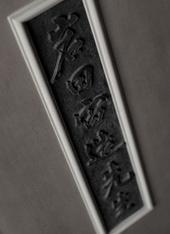 The career of Chuzo Iwata as an attorney at law began in 1902 when he established the Iwata Chuzo Law Office in the Tsukiji area of Tokyo. He was later appointed Member of Parliament in 1931 and actively contributed to Japanese politics. He joined the Cabinet formed immediately after the end of the war as Minister of Justice, serving under two Prime Ministers.. During this period, Dr. Iwata devoted much energy to reform of the legal profession and the judiciary, especially to promote the basic principle, now widely accepted, that judges, prosecutors and lawyers are all members of the same legal profession. He authored several notable publications and essays, including a textbook on the legal system, a book on contracts, and an essay in the Nikkei.

Dr. Chuzo Iwata, a legendary figure in Japanese judicial history not only as an attorney at law but also in public service, now rests in peace in the Tama Cemetery.