The Life of Chuzo Iwata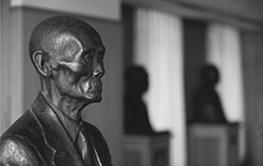 Chuzo Iwata was born in 1875 in Yamaguchi prefecture. After graduating from Tokyo Imperial University, he joined Tokyo Nichinichi Shimbum (currently Mainich Newspapers) as a journalist aspiring to become a statesman in the future. The financial situation of his foster family, however, did not allow him to pursue that political ambition and he decided to become and develop career as an attorney at law. He was later appointed to such important posts in politics, judiciary and academia as a member of the House of Peers, the Minister of Justice (August 17th, 1945), the President of Japan Federation of Bar Associations (April 1st, 1953) and the President of Gakushikai (the Association of Imperial University Graduates). He passed away in 1966.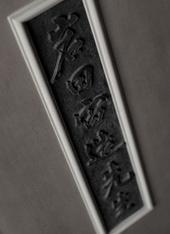 The career of Chuzo Iwata as an attorney at law began in 1902 when he established Iwata Chuzo Law Office in Tukiji, Tokyo. He was later appointed as a member of the House of Peers in 1931 and actively contributed to Japanese politics. He joined the Higashikuninomiya cabinet formed immediately after the end of the Pacific War as the Minister of Justice and remained in the same position in the Shidehara cabinet. During this period, Dr. Iwata devoted much energy to judicial reform aimed at bringing along innovation to the Japanese judicial world and achieved "Hoso Ichigen" (integration of three branches of legal professions of judges, prosecutors and private attorneys) that forms such important basis for Japanese judicial system of this day.

In his later years, Dr. Iwata contributed series of essays for the Nikkei Shimbun (in the section of "My Life and Career") and made significant publications such as "Hosei Kyokasho" ("Textbook on Legislative System", co-authored, published by Dainihon Tosho, June 1902) and "Keiyaku Kakuron" ("Item-by-Item Discussion of Contract Law", published by Tokyo Hogakuin, 1903).

Dr. Chuzo Iwata, a legendary figure in Japanese judicial history not only as an attorney at law but also as a politician, now rests in peace in the Tama Cemetery.