The Centennial
In 2002, the centennial of its founding, Iwata Godo returned to the Marunouchi Building, which had been demolished and rebuilt.

Reflecting the trends of the times, we are now witnessing increased needs in society to resolve conflicting legal interests rapidly and appropriately. The legal system in general has become ever more complex, and at Iwata Godo as well, the legal issues we deal with are also becoming more complex.

In our dispute resolution practice, to look at just one area, we have for several decades been handling large-scale litigation for corporate clients, including environmental lawsuits. Recently the scope of our practice in large-scale litigation has become much broader, now including citizens' lawsuits against municipal authorities over bid-rigging allegations, lawsuits in which large numbers of consumers join together as plaintiffs, and large-scale lawsuits between corporations.

In our advisory practices, we have witnessed a large increase of requests for advice on matters of compliance and corporate governance. The expectations of society, the risk of shareholder litigation and other factors have led to internal controls systems becoming an increasingly important topic of concern for corporate management.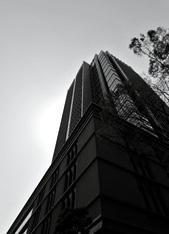 Furthermore, there is strong demand for legal advice with a greater degree of specialization, and with a wider range of issues, related to all kinds of corporate activity. Such demand has arisen partly from new methods of business integration, restructuring and reorganization, and partly from complex major legislation such as the Companies Act, the Financial Instruments and Exchange Act and the Antimonopoly Act. In this environment, Iwata Godo continues to provide clients with the best possible solutions in a wide variety of areas.

It is one of the features of our practice that we are requested by many clients, including financial institutions and industrial companies, to advise on issues that are on the borderline between managerial judgement and legal judgement. We take pride in the high confidence and trust our attorneys have gained with clients, not only in legal judgment but in judgment from the standpoint of management as well.

In addition to domestic legal services, Iwata Godo has expanded its capacity and capabilities in international practice, in order to keep pace with the further internationalization of Japanese companies. We have, for example, increased the number of our attorneys fluent in foreign languages, and have the participation of a Chinese attorney in our office.