The Centennial
In 2002, the centennial year since its establishment, Iwata Godo moved back into the current new Marunouchi Building which had just been completed.

We are now witnessing increased needs in the society for prompt and appropriate settlement and adjustment of legal interests which conflict each other reflecting the trend of the times more sharply. The legal system has become ever more complex as well. Against such background, the legal issues Iwata Godo deals with are also becoming more and more complex and complicated.

For example, taking a look at litigation area, even within the area of large-scale litigations in which we have long been involved representing client corporations since the era of rapid economic growth, it is clear that various responsive measures are required to meet the demand of the time. The reason is that there are many new areas and types of large-scale litigation cases, in addition to the environmental pollution lawsuits that had been in the scope of our practices. For example, we now have such cases as citizens' lawsuits against municipal authorities for malfeasance of bid-rigging and so on, lawsuits the plaintiffs of which consist of large number of consumers and large-scale conflicts between corporations which were not to be expected earlier.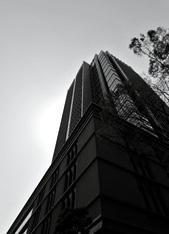 Further to this, new issues such as establishment of internal control system of compliance gained importance in managerial perspective as the social expectation and requirement for having appropriate scheme of corporate governance in place became reflecting the prevailing understanding of importance of compliance more strongly and as the risk of shareholder litigation and other damages that may be caused by the lack thereof became bigger. We have, therefore, significantly more requests for legal advice on issues related to compliance and corporate governance.
Furthermore, there is strong demand for legal advice of highly specialized and detailed content covering wide range of issues related to all sorts of corporate actions. Such demand is caused by the diversified means of business consolidation, restructuring and/or re-organization as well by the high level of complexity in legal system resulting from successive enactments and/or amendments of major legislation such as the Companies Act, the Financial Instruments and Exchange Act and the Antimonopoly Act to the extent that this period is known as "the Era of Major Legislation". Under such circumstances, Iwata Godo has been always providing the clients with the best possible solutions in response to various legal issues.

It is one of the features of our practices that we are often requested from wide range of client corporations including financial institutions and industrial companies to advise on issues that are on the border line between managerial judgement and legal judgement. We are proud that leading attorneys of Iwata Godo have gained high confidence and trust of the clients from managerial perspective as well.

In addition to the domestic legal services, Iwata Godo has developed and expanded its personnel capacity and capability in the field of international practice in order to keep pace with further internationalization of Japanese companies by means of increasing the number of attorneys fluent in foreign languages and having participation of a Chinese attorney in our office.