The Period of Post -War Recovery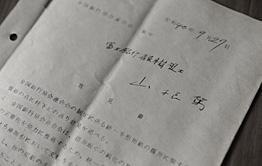 The ravages of the Pacific War caused devastation and a serious crisis of Japanese economy. Under the post-war economic and political situation where the financial conglomerates (zaibatsu) such as Mitsui Zaibatsu and Mitsubishi Zaibatsu were dissolved and many business leaders among other leading figures were purged, Iwata Office also had to walk the path of suffering for some time due to the decreased number of commissions from the clients for representation in legal procedures or submission of legal opinions.

At the same time, immediately after the end of the war, Dr. Iwata joined the Higashikuninomiya cabinet as the Minister of Justice and began to devote most of his time and energy into the political activities. As a result, he suspended his active practice as an attorney at law and Iwata Office was managed in effect by the younger attorneys trained by Dr. Iwata.
Owing to the steady hard work of these attorneys, the practices of Iwata Office eventually recovered keeping pace with the recovery of Japanese economy. The number of requests from clients for representation in litigations, submission of legal opinions and other legal services significantly increased. By early 1950s, each of these de-facto managing attorneys began to employ junior attorneys to assist their work, form practice groups and provide respective legal services independently in effect but at the same time jointly in the name of "Iwata Chuzo Law Office".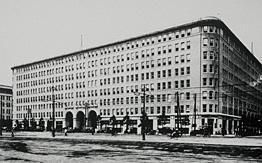 As urban development progressed over the post-war recovery period, the so-called Mitsubishi village, the red brick building district in Marunouchi, was also designated to be demolished and new and modern office buildings were to be built on the site. Iwata Office, therefore, left the Mitsubishinaka 14th Building built of red bricks and moved to the Marunouchi Building (the former one before its reconstruction) on the 5th floor (occupying five rooms on the floor from No.561 to No. 565) in 1962. At this time, Iwata Office consisted of 14 attorneys forming five practice groups.