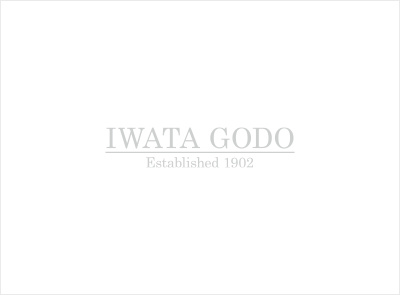 URANAKA Hirotaka
Title
Languages

Japanese (native)/English
E-mail address

huranaka@iwatagodo.com
Career Summary
May 1970

Born in Hyogo Prefecture, Japan
March 1989

Graduated from Hyogo Senior High School
March 1995

Received his LL.B. from Kyoto University
March 1997

Received his Diploma from the Legal Training and Research Institute of the Supreme Court of Japan (49th)
April 1997

Registered as a Japanese attorney and joined Yodoyabashi Godo LPC
May 2002

Received his LL.M. from New York University School of Law
2002-2003

Seconded to Coudert Brothers LLP in New York
May 2003

Joined Iwata Godo
2003

Admitted to the New York State Bar Association
2016-2019

Part-time lecturer at Seikei University Law School
Engaged Cases
He broadly offers a full range of general corporate legal services and handles cases relating to corporate issues, M&A, and dispute resolution. He provides legal advice on a daily basis mainly to corporations in the industries of financial services, leasing, paper and pulp, construction, transportation, glass, cement, machinery, electric equipment, printing, textiles, foods, wholesale, retail, telecommunication, mining, advertisement and real estate, etc.
Representing financial institutions, he has broadly involved in various lawsuits (i.e. debt collection, damage compensation, warranty disclaim, etc.), preservation, execution proceedings and bankruptcy proceedings. Particularly in the area of insolvency laws (i.e. the Bankruptcy Act, the Civil Rehabilitation Act, the Corporate Reorganization Act, and special liquidation proceedings), he has experience in handling filing for debtor's bankruptcy, filing of various objections, and right of avoidance, and experience in cooperation over bankruptcy proceedings overseas.
For business corporations, he handles the following cases.
- matters related to the Companies Act such as regulation and compliance, crisis management within corporation (including responses to criminal complaint, etc.), M&A and corporate restructuring (i.e. the establishment of a holding company by a listed company and elimination of minority shareholders through share exchange), responsibilities of board members, advice on shareholders' meetings and countermeasures against a hostile takeover, etc.
- various commercial transactions
- support for business partnership associated with overseas expansion
- business support for large-scale real estate development project, and
- responses to problems on the Internet.
He also has experience in handling various types of disputes including compensation for damages, product liability, problems in system development (representing both corporations and users involved), death from overwork and harassment (representing corporations), name-calling on the Internet, corporate information leakage, etc. along with disputes between corporations and among multiple parties (class actions by consumers). His proven record includes support for Japanese corporations in case of lawsuit overseas (i.e. response to international double suits, etc.).
In the area of the Intellectual Property Law, he has experience in providing advice on and responding to lawsuits related to infringement of patent/trademark/copyright and licensing. For the area of the Antimonopoly Act, he has dealt with many cases including negotiation with the Japan Fair Trade Commission about abuse of superior bargaining position and dumping.
In August 1998, he acted as a legal counsel for filing a corporate rehabilitation for Mita Kogyo and five other corporations.
In October 1998, he acted as an assistant provisional administrator and assistant trustee for corporate rehabilitation for Nippon Lease and Nippon Lease Auto.
Other cases he was involved in:
- Takamatsu High Court decision on April 23, 2009 denying liability for damages by a defendant company while admitting on-the-job accident and injury compensation benefits (page 52 of Hanrei Jiho No. 2067)
- Tokyo District Court decision on November 10, 2009 which was set as a leading case on "with the intent to set off any debt to be assumed under the contract exclusively against rehabilitation claims" and "Suspension of payments" under Article 93, Item 1 of the Civil Rehabilitation Act (page 275 of Hanrei Times No. 1320).
List of Main Publications
≪Japanese≫
- Practical procedures in series: Lending management and debt collection: Provisional seizure, provisional disposition, and provisional registration (Kinzai Institute for Financial Affairs, Inc., 1997) (co-author )
- Transfer of operations and special liquidation (Shoji Homu No.1534, 1999) (co-author)
- Q&A for civil rehabilitation proceedings (Economic Legal Research Institute, 2000) (co-author)
- Legal issues posed by electronic commerce – Current situations and challenges (No.1565, 1566, 1570 of Kinyu Homu Jijo, 1999, 2000)
- How to prepare for documents for proceedings: Documentary form for civil rehabilitation proceedings (Minjiho Kenkyukai, 2000) (co-author)
- The status of discussion on rights plan (trust-type and prewarning-type) (No.602 of Minji Kenshu, 2007)
-"Commercial Judicial Precedent which Adds Color to the Period" (co-author, Shoji Houmu, 2015)
Publications
2015.11

Publications

A book by our office entitled "Commercial Judicial Precedent which Adds Color to the Period" (supervised by Kanda Hideki, Professor at the University of Tokyo Graduate Schools for Law and Politics, and recommended by Tsuda Hiroki , Chairperson of the Board of Directors of Japan Exchange Group, Inc.) is published by Shoji Homu Co., Ltd.

2013.08

Publications

An article introducing our office appeared in the August 24 issue of Toyo Keizai, Inc., in which Wakabayashi Shigeo, Toji Yoshihiro, Motomura Takeshi and Uranaka Hirotaka commented on the practice areas and features of our office.